Faculty
Elizabeth Reilly Gurocak
Clinical Assistant Professor, WSU Vancouver
FIELDS OF INTEREST
Natural resources
Income inequality
Pedagogy
EDUCATION
Ph.D. Agricultural Economics, Washington State University
M.A. Agricultural Economics, Washington State University
B.S. Agricultural Economics, University of California at Davis
SELECTED CURRENT HONORS, AFFILIATIONS, EDITORIAL & SERVICE POSITIONS
Washington State University Vancouver, Collective for Social and Environmental Justice. Organized a campus screening of "Inequality for All" and led a discussion about income inequality.
CURRENT CLASSES TAUGHT
EconS 101 Fundamentals of Microeconomics
EconS 102 Fundamentals of Macroeconomics
SELECTED PUBLICATIONS
Reilly Gurocak, E. and N. Whittlesey. 1998. Multiple Criteria Decision Making:
A Case Study of the Columbia River Salmon Recovery Plan. Journal of
Environmental and Resource Economics, vol. 12, issue 4, pp. 479-495.
Reilly Gurocak, E. 1996. Fuzzy Multiple Criteria Decision Making for Natural
Resource Projects. Journal of Fuzzy Economic Review, vol. 1, no. 2, pp 75-96.
Reilly Gurocak, E. 1995. Columbia Basin Case Study Using Multiple Criteria Methods. Presented at International Conference of Human Ecologists, Lake Tahoe, CA.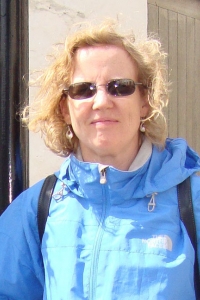 CONTACT INFO
Elizabeth Reilly Gurocak
E-mail address:
reillyg@wsu.edu
Office Location:
McClaskey (VMCB) 228
Phone:
(360) 546-9337